A brief history of the Knepfles:
In the early 1800's a large group of German immigrants walked from Philadelphia
to Harrison, OHIO. Englebert Knepfle (Knoepfle), age nine, was among them.
Many in the group died on the way, and Englebert arrived with no immediate family.
Another "founding family," the Stengers, apparently took in the young orphan,
and he lived all his life on their homestead. Englebert married Maria Maury,
who had been part of the same group. They had eight children and are buried in
St. John's Cemetery in Harrison, Ohio. The Knepfle and Stenger families
are still represented at St. John's. Mary Ann Bushman and Charles C. Knepfle
were married in 1968. Their four children have formed four beautiful families.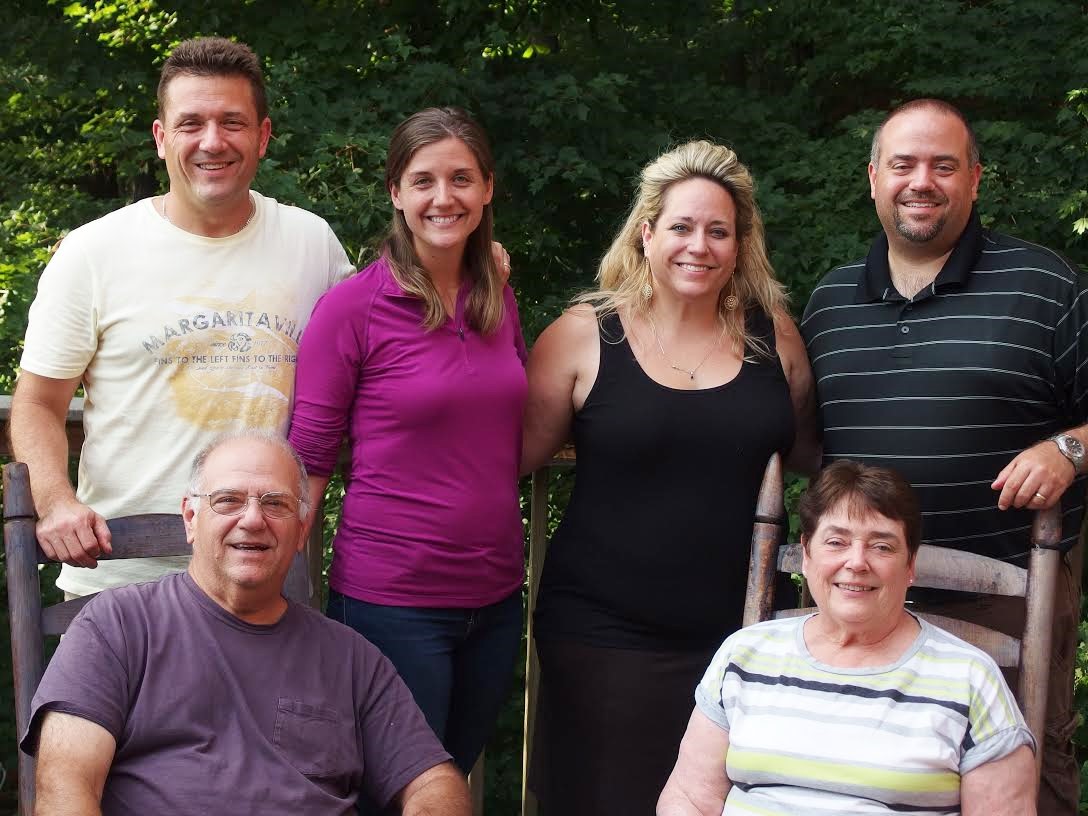 Pictures from Summer 2016 in the Smokies

Click to see the Knepfle Stained Glass Window
A "knepfle" is an Amish Dumpling
Misc. Knepfle items on-line
Mom K's Recipes
Grandpa K's Ancestry
Grandma K's Ancestry
Mr. Knepfle Whiteboard Math Videos